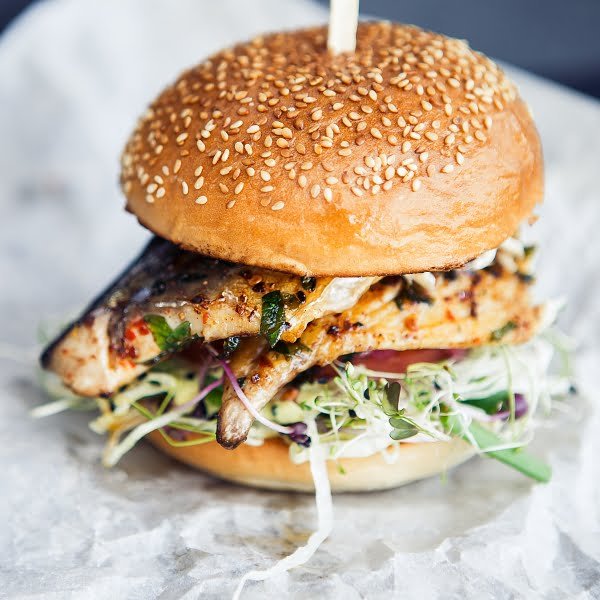 Ingredients:
6 oz. Cobia fillet grilled
2 oz. smoked oyster aioli
2 oz. heirloom tomato & sweet onion marmalade 
2 oz. shredded napa cabbage
2 strips thick smoked bacon
1 5-6 inch Kaiser roll or Sesame bun
Instructions:
Use our fish seasoning recipe for seasoning the fish.
Grill fish for 2-3 minutes each side at high heat until cooked through.
Toast the Kaiser roll or bun.
Spread 1 oz. of smoked oyster aioli on each side.
Put 1 oz. of shredded Napa cabbage on bottom roll.
Place grilled fish on top of the cabbage.
Top fish with 2 oz. tomato & sweet onion marmalade.
Place bacon on top.
Cap with top of roll and enjoy!
Servings: 1 Sandwich