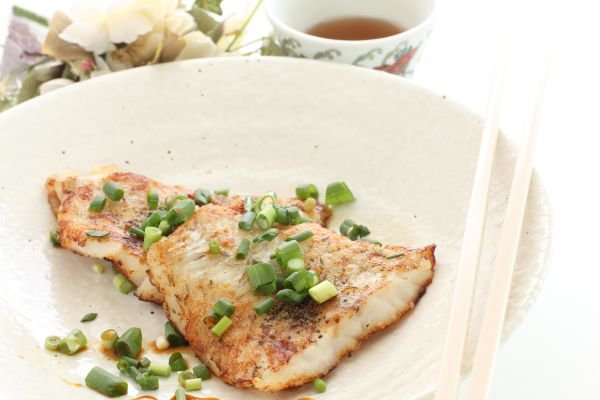 Ingredients:
2 NETUNO 8-10 oz. Unicorn fillets
3 tablespoons of Olive Oil or Vegetable Oil
4 cloves of Garlic, minced
1 inch of fresh Ginger, peeled and thinly sliced
2 Scallions, sliced diagonally
¼ cup of water
1 tablespoon Soy Sauce
2 teaspoons Sugar
Salt
Black Pepper
Corn starch, for dusting
Instructions:
Pat fillets completely dry with paper towels. Season with salt and pepper. Dust with corn starch. (This will help prevent fish from sticking to the pan!)
Mix water, soy sauce and sugar in a small bowl and set aside.
Heat oil in a pan over high heat. Stir in garlic, ginger, and scallions until fragrant. Remove from pan and set aside.
In the same pan, add the Unicorn fillets and fry for 5 minutes on each side, flipping only once. When done, place fillets onto a plate.
Add the soy sauce mixture to hot pan, add the garlic, ginger, and scallions and cook until sauce slightly thickens. Remove from heat.
Pour sauce over plated fish. Great paired with white rice!
Servings: 2