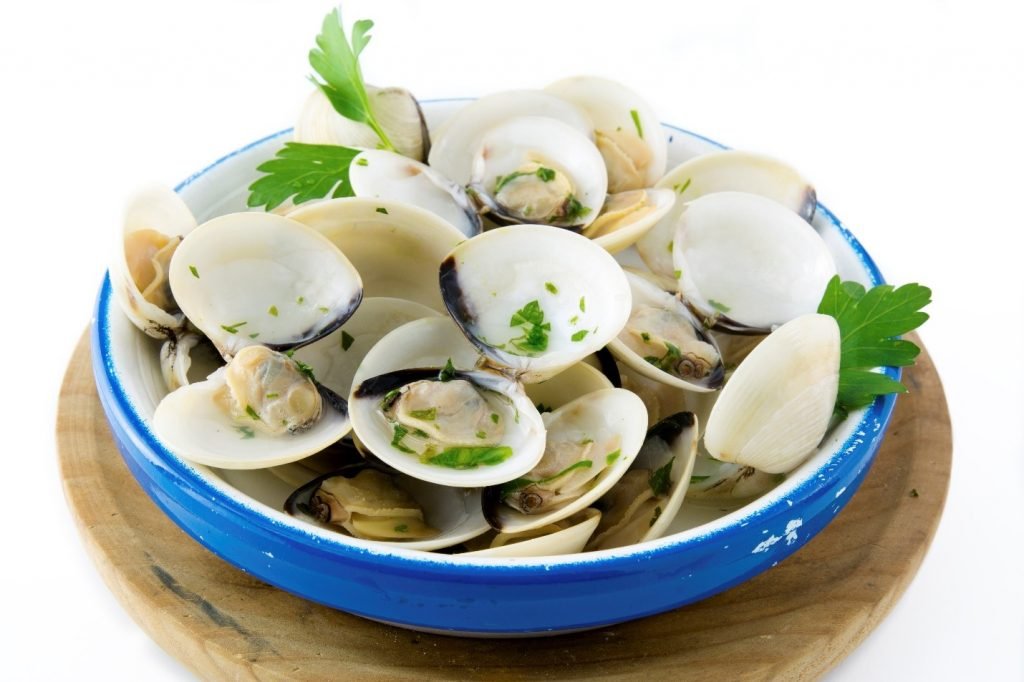 Ingredients:
1 lb. NETUNO Clams
2 tablespoon extra-virgin olive oil
2 cloves garlic, minced
½ cup white wine
1 tablespoon butter
Pinch of crushed red pepper
1 tablespoon fresh parsley, chopped
Instructions:
In a large pot, heat olive oil over medium heat.
Add garlic and sauté for 1 minute or until tender.
Pour in white wine and boil until the wine has reduced by 1/3 of its original volume.
Add NETUNO clams with its juice and cover for about 3 minutes. Add butter, cover again, and cook until most or all clams open, about 3 minutes.
Discard any clams that didn't open and transfer clams and juice to serving bowls.
Sprinkle with parsley and crushed red pepper and enjoy! Serve with fresh baguette or pour over linguine pasta.
Servings: 4