This super simple recipe perfectly enhances Branzino flavor, we are sure you will love it!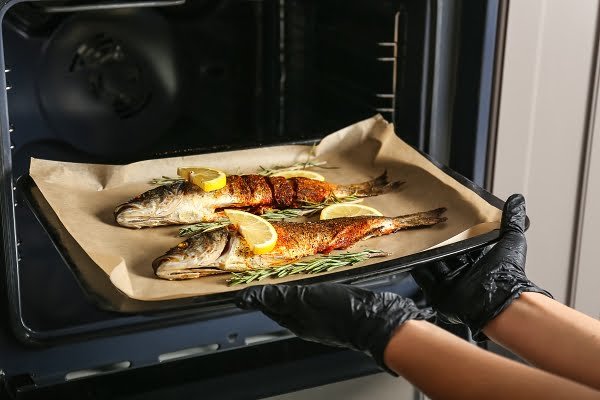 Ingredients:
2 NETUNO Whole Branzino, about 1 lb. each
2 lemons; 1 cut into rounds, 1 into wedges
1 bunch Rosemary
Extra-virgin Olive Oil
Kosher salt
Ground Pepper
Instructions:
Pre-heat the oven to 450ºF (232.2ºC).
Pat fish completely dry.
Drizzle fish with olive oil, both skin and cavity, and season with salt and pepper.
Stuff cavity with lemon slices and thyme. Place on a baking sheet lined with olive oil along with the lemon wedges.
Bake fish and lemon for 17 to 22 minutes until fish is fully cooked.
Serve with roasted lemon wedges and enjoy!
Servings: 2-4