As a seafood importer that uses various freight and shipping methods, at NETUNO we address our carbon footprint by investing and putting our resources into various sustainability projects. One of these projects is studying seaweed farming to see how it behaves in sinking carbon in the same way as non-aquatic terrestrials flora/plants.
NETUNO teamed up with a Tampa based Aquiculture Farm, Two Docks Shellfish, to explore the biomass growth of three different species of endemic or Florida native species occurring seaweed. Through multiple trials and systems, we found that the Gracilaria species with the "sock mesh/long line" method (pictured below) was the most effective at producing biomass.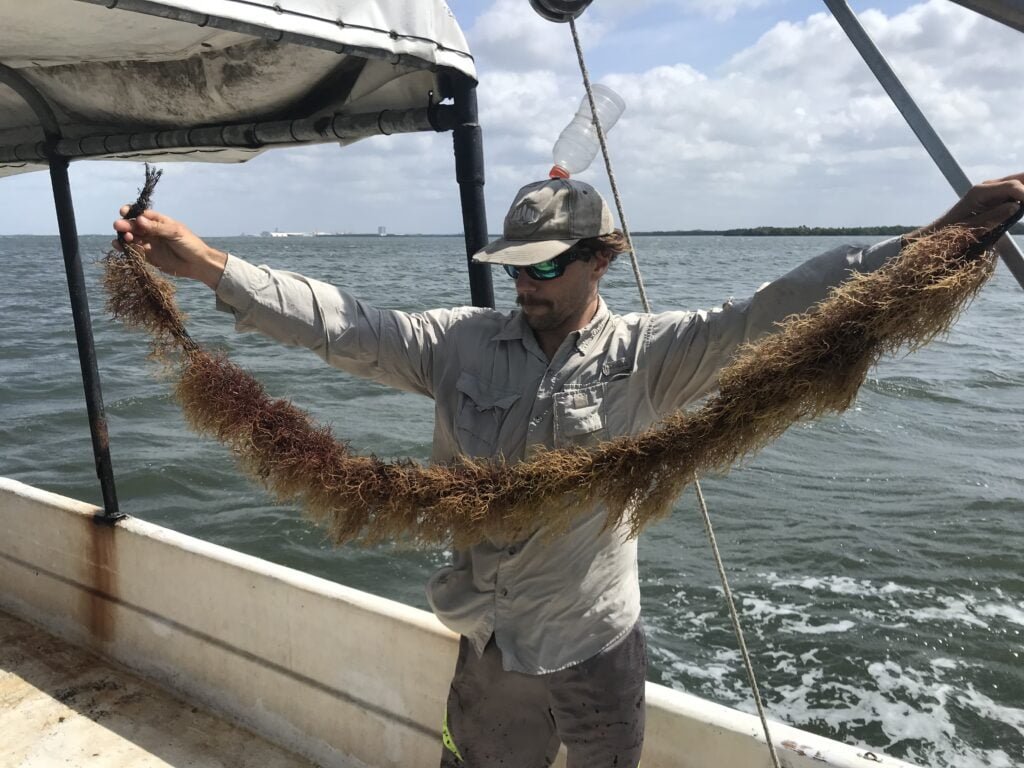 From there the next step Andre is currently taking, in collaboration with Dr. Jose Dubeux, an expert of cattle digestion and Associate Chair of the Agronomy Department at the University of Florida, will be running pilot tests of the bromoform levels in the dried seaweed to see its influence on cows' diets and whether it will reduce the methane gas emission of cow respiration, one of the main greenhouse gases releasing sources. Methane is twenty fives times as potent as carbon dioxide at trapping heat in the atmosphere (Source).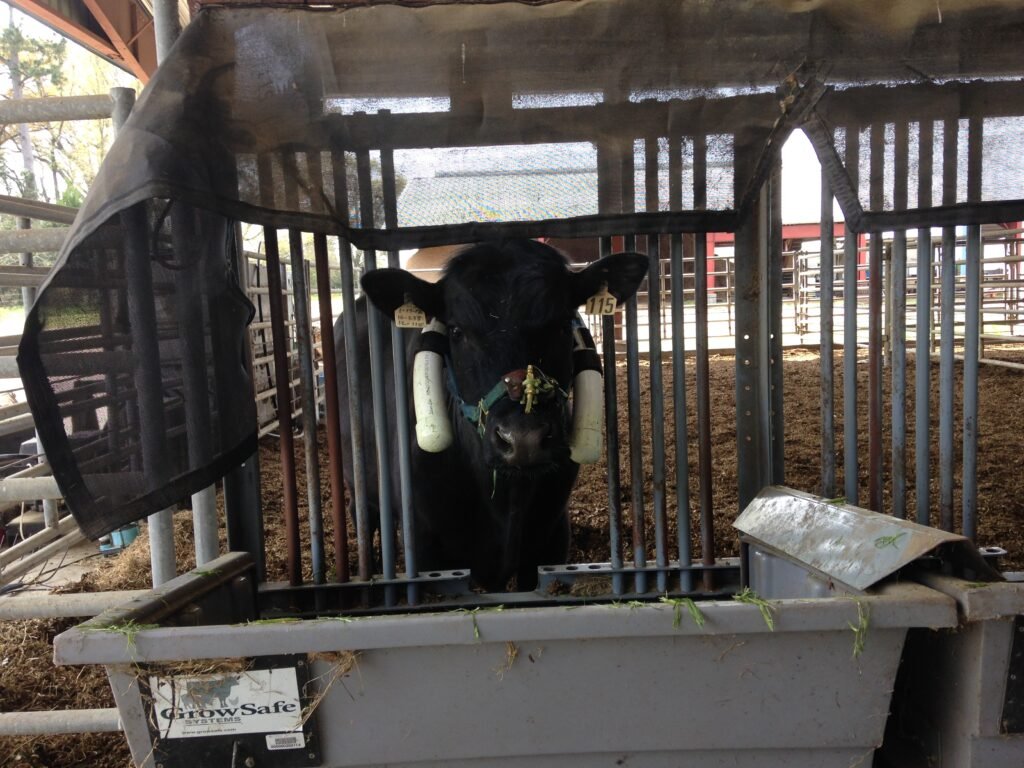 Andre was recently invited to speak about this topic by the University of Florida's Institute of Food and Agricultural Sciences (IFAS) Emerging Agricultural Enterprise Summit at the Gulf Coast Research and Education Center branch of the University.
(From left to right): Ashely R. Smyth Assistant – Professor Soil, Water & Ecosystem Sciences, Andre Brugger – Sustainability & Compliance Manager, Aaron III – Two Docks Founder, Dr. Jose Dubeux – Associate Chair of the Agronomy Department University of Florida