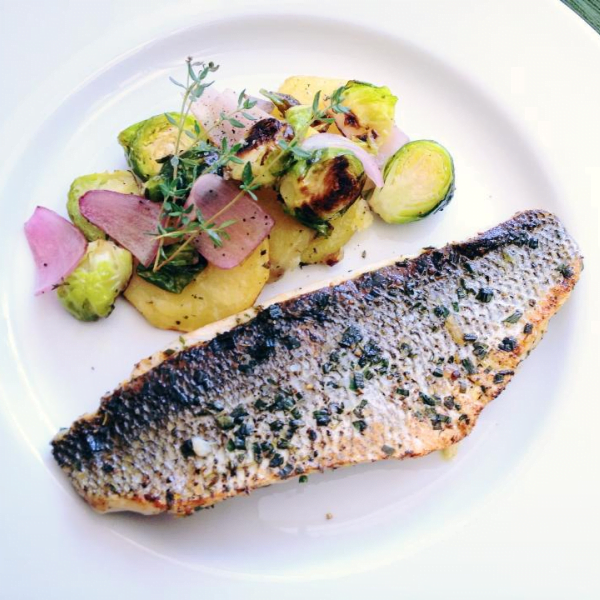 Ingredients:
1 tablespoon vegetable oil or olive oil
Minced parsley for garnish
2-3 tablespoons sea salt
1 tablespoon Black coarse pepper
1 tablespoon paprika
Instructions:
Pat fillet dry with paper towel. 
Sprinkle the fish on the flesh side with salt, pepper and paprika and set aside.
Place a large skillet over medium-high heat, add oil.
Once oil is hot, place the fish skin-side down.
Cook for 3-4 minutes, then carefully flip and cook for another 1-2 minutes, until golden.
Place the fillet skin side up, sprinkle with fresh parsley and serve with a side salad.
Servings: 1