The perfect way for Beginner Chefs to prepare Octopus Like a Pro!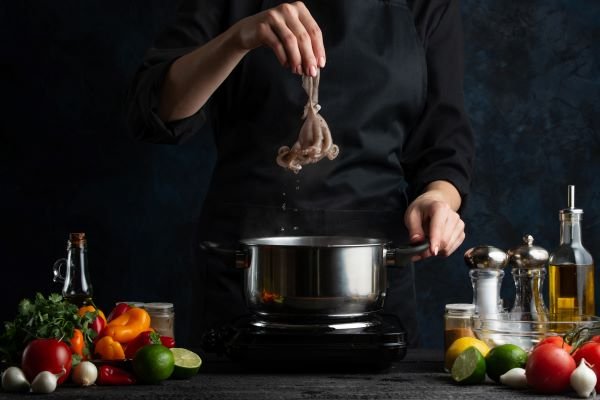 Ingredients:
NETUNO Whole Octopus
2 gallons water
½ gallon red wine
4 each limes &lemons halved, squeezed, and put in boil
12 cloves garlic
1 large red onion quartered
12 green onion cut in half
1 bunch cilantro
1 bunch parsley
1 bunch celery
2 jalapeño halved
½ cup peppercorns
½ cup sea salt
Instructions:
Bring all ingredients to boil.
Add octopus and boil for 40 minutes.
Turn off the heat and let soak for 40 minutes.
Cool overnight, then clean the octopus.
Serve with salad or further prepare.
Servings: 1 Octopus