Seaweed production can help offset carbon emissions
Fort Lauderdale (August 10th, 2021) – NETUNO USA, a major seafood importer based in South Florida, has partnered with Two Docks Shellfish, a Tampa Bay shellfish farm to research the farming of seaweed using existing oyster farming equipment.
The main premise of the proposal is to research the success of farming two species of Macroalgae, or common seaweed, Eucheuma isiforme and Caulerpa racemosa in Southwest Florida and determine which of the two species would be better adapted to the conditions in the region.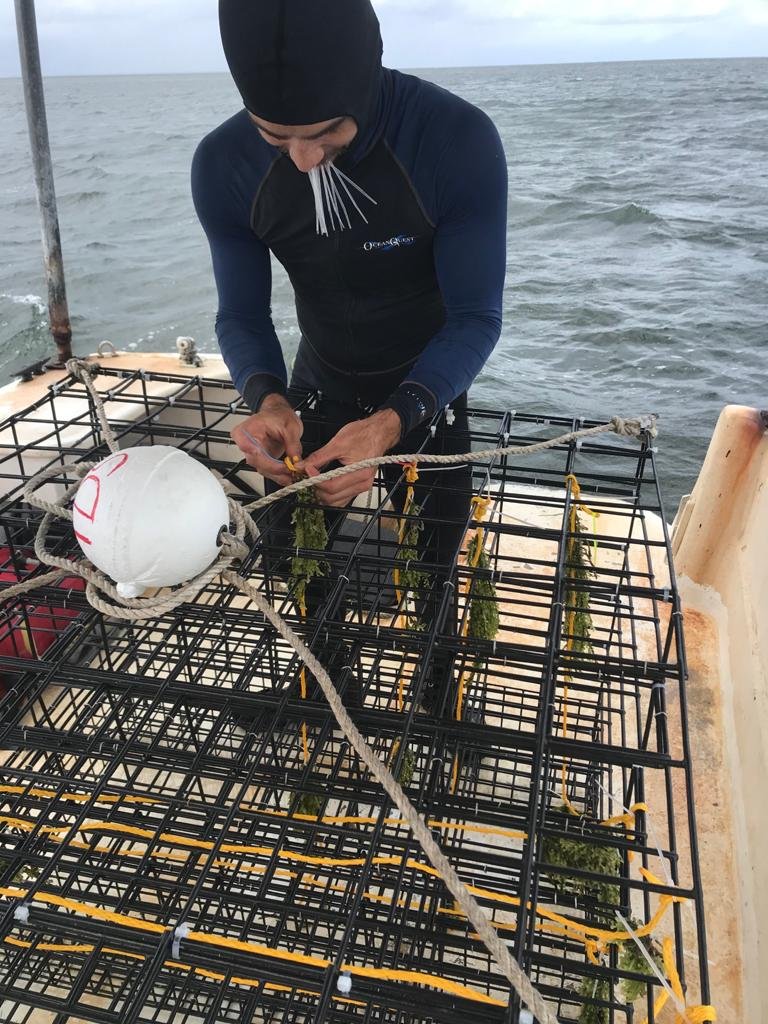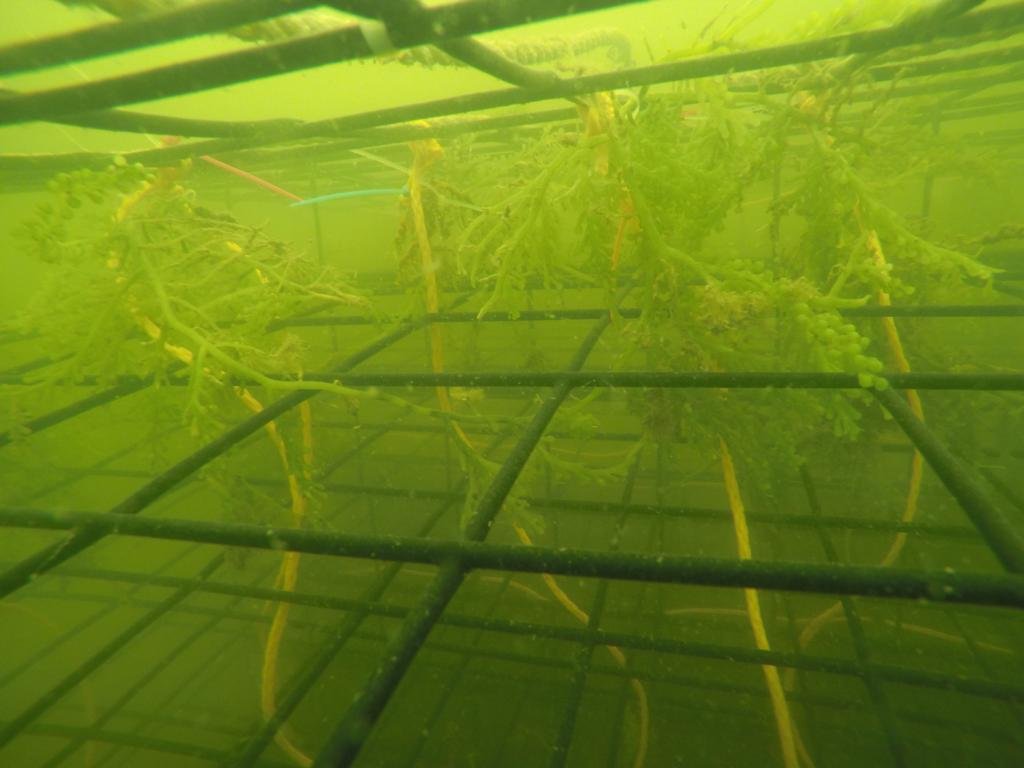 Photos courtesy of Two Docks Shellfish.
Global seaweed production is growing in the aquaculture industry due to the wide number of applications for different species of seaweed and its potential for removing carbon from the ocean and atmosphere. NETUNO hopes the answer will yield successful results and help to offset carbon and climate change. "Seaweed has a lot of different applications." says Andre Brugger, Sustainability Manager for NETUNO. "Some species can be used for human consumption while others can be used as a key ingredient in biofuels or bioplastics, which we can then use for our packaging, for example." After the release of the IPCC report three months before the key climate summit in Glasgow known as COP26, "all efforts to sink carbon from atmosphere is welcome, and this is essentially what seaweed does through photosynthesis," Brugger added.
Dr. Aaron Welch III, President of Two Docks Shellfish and adjunct professor for the aquaculture program at the University of Miami's Rosenstiel School of Marine and Atmospheric Science is supervising the project while his father Dr. Aaron Welch Jr., plant pathologist, will supervise all data collection and management for the research trials. Also working with the team is Macroalgae Biologist, Dr. Loretta Roberson, from the Marine Biological Laboratory at Woods Hole Oceanographic Institution, who will help source the macroalgae propagules needed and "is also providing personal advice and guidance to us," says Aaron III. Mr. Marc Scott, Two Docks Farm Manager, who has a B.S. in Marine Biology, is a master diver and will be responsible for all the on and in-water tasks of the project.
Dr. Welch concludes, "We're very excited to be working with Netuno to explore the potential for seaweed production on shellfish leases in the state of Florida. Seaweeds are an assimilative organism, which means they remove nutrients from the water column. We think that farming these assimilative organisms could one day provide significant environmental benefits to the region and may ultimately reduce the nutrient levels that help fuel red tide and other harmful algae blooms."
About NETUNO
Since 1993 NETUNO has devoted itself to producing the highest quality frozen seafood in the market, while maintaining a strong commitment to sourcing from sustainable fisheries and using commercially responsible practices by monitoring fish stock, reducing by-catch and minimizing waste and energy. When you buy NETUNO brand seafood, be assured that you are serving the highest quality seafood. Learn more at www.netunousa.com.
About Two Docks Shellfish
Two Docks Shellfish is a family and employee-owned company producing world class shellfish in the state of Florida. From seed to finished product and everything in between, we are focused on providing all our buyers the highest quality product available on the market today. Learn more at www.twodocksshellfish.com.