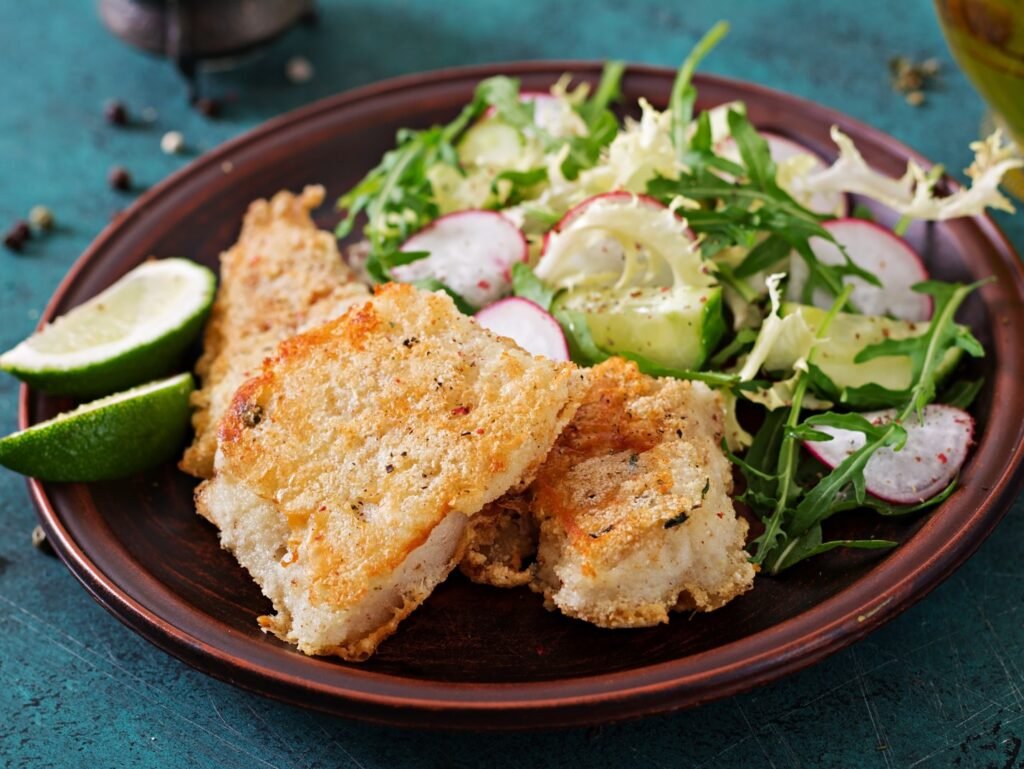 Ingredients:
4-6 NETUNO Unicorn Fillets
2 eggs
1 cup cornmeal
Salt
Pepper
Vegetable or grapeseed oil for frying
Arugula salad mix
Lime or Lemons, sliced in wedges
Sliced radishes (optional)
Instructions:
Heat enough oil to fry the fillets, about an inch, to 360 degrees.
Pat the thawed Unicorn fillets dry with a paper towel.
Beat eggs and a little bit of water in a shallow bowl.
In a separate bowl, whisk the cornmeal with some salt and pepper.
Dredge the fillet in the egg mixture, then the cornmeal mixture until lightly coated on both sides.
Gently add the fish to the hot oil, making sure there's enough room in the pan for the fillets. You may need to fry in a few batches.
Cook 3 to 4 minutes on each side or until the fish is golden brown.
Drain on paper towels.
In a large bowl, mix the arugula salad with the radishes, olive oil, and the juice of one lime or lemon.
Serve the Unicorn with the salad and a lime or lemon wedge on the side.
Servings: 4-6