Sangria is one of the most popular cocktails, especially during summer. Not only across Europe but worldwide, it's the go-to alcoholic drink when you think of refreshing.
This simple yet delicious drink can elevate many dishes, and the citrus and fruit flavors pair especially well with seafood. Today we'll share the most popular version: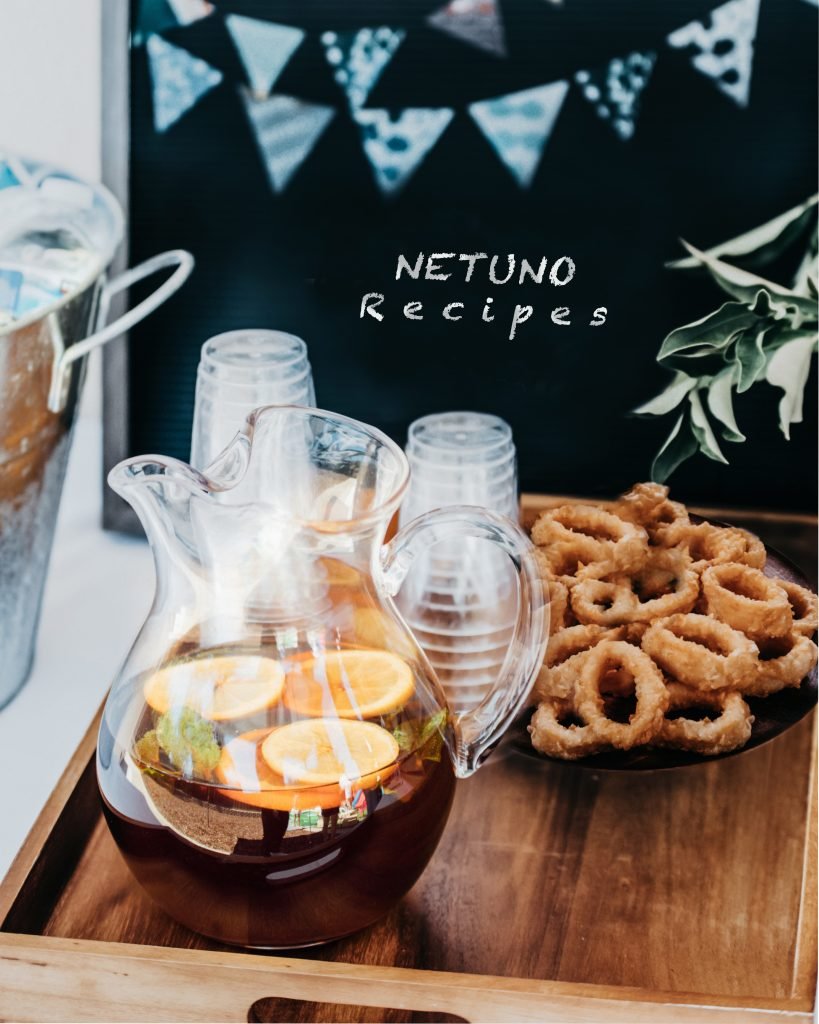 Ingredients:
1 bottle of your favorite red wine (we recommend a Spanish one like Rioja or Tempranillo)
Half a green apple, chopped in small pieces
Half an orange, sliced
5 strawberries, quartered
¼ cup of Cointreau liquor
¼ cup of orange juice (optional for extra orange flavor and sweetness
5 tablespoons of brown sugar (you can use less or try honey or stevia to add sweetness with less calories)
Your favorite clear soda
Instructions:
Add some of the fruit to a large jar and muddle for about 15 seconds
Add the Cointreau and orange juice (if using) and let the fruit soak for 15 minutes
Incorporate the wine and mix together
Add the soda to taste and adjust sweetness if needed
Serve with ice and the rest of the fruit
Servings: 4
We recommend you pair it with fried Calamari for a casual appetizer your guests will love, or with grilled Octopus tentacles for a true Spanish inspired experience. Other seafood options that will make a great combination with red sangria are Lobster, Oysters or a mild-flavored white fish like Branzino.